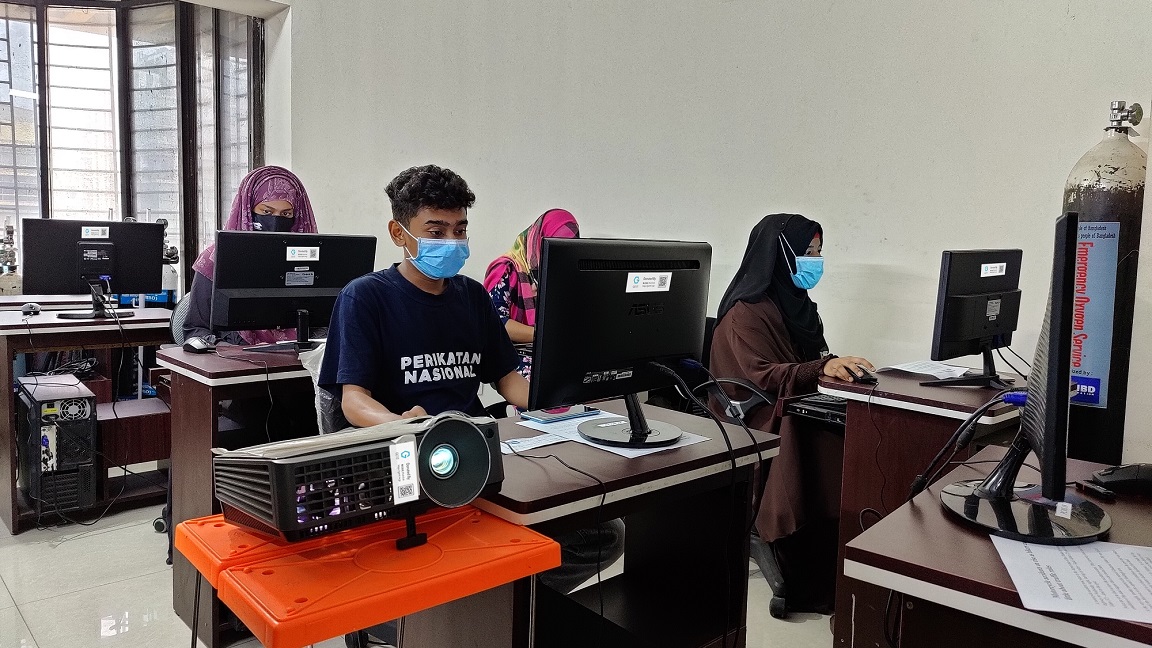 Japanese version of the newsrelease is available here.
Currently, there are 4 employees at GET-IT who engage in cross-border remote working from Bangladesh.

At GET-IT, employees come up with various CSR activities that are then pursued by the company. In close cooperation with the local Bangladeshi employees, GET-IT has sought ways to engage in CSR activities in Bangladesh, and decided to support Bangladeshi local NGO "Health Management BD Foundation" (hereafter referred to as HMBD) by making a donation.

GET-IT's contribution has been utilized in the project of establishing IT Vocational Training Center in Abdullahpur, Uttara, Dhaka-1230.

Through the establishment of the IT Vocational Training Center, HMBD aims to help underprivileged local youth, who have dropped out of schools or lost their jobs due to the corona situation, by providing chances to acquire computer literacy and skills that can help them grab existing employment opportunities or create new ones in the present-day digital world.

For more information, please refer to the following news release.
GET-IT collaborates with HMBD to support establishment of IT Center for underprivileged youth
We are pleased to announce that one of our local employees visited the IT Vocational Training Center and interacted with the students.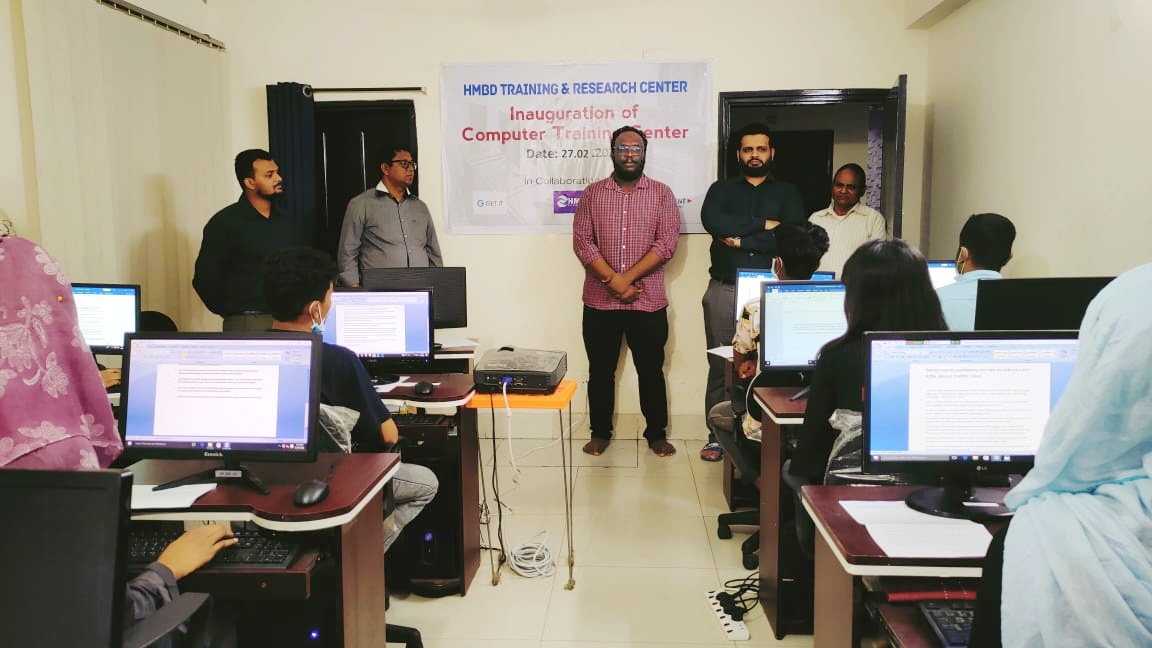 Comments from our employee who has visited the Center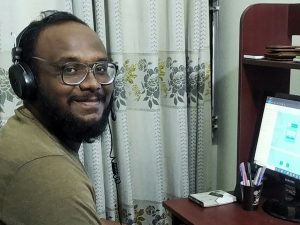 I have been working at GET-IT since 2020. Seeing GET-IT actively engaging in various CSR activities, I thought there might be something we could do here in Bangladesh as well, and consulted the CSR Committee (now called "Musubu Cycle"), and that's how this project began.

It took me long, mainly due to the Corona situation, but I was finally able to visit the newly opened IT Vocational Training Center. The concept of the center is to give the underprivileged local youth a chance to get some training on IT skills, and to develop Bangladesh's IT workforce.

Achieving this goal is a great challenge for HMBD. According to the HMBD personnel in charge of the project, there were initially 20 students when they opened. However, 20-30% of the students could not continue with the training due to their family and/or economic conditions in the dire need to earn money on a daily basis.

Despite that, the students I met were very enthusiastic and eager to learn.

I introduced myself and the students did as well. I explained to them that this kind of training will definitely help them in the future, and I also talked about my IT-related work at GET-IT.

The students knew that there was a company called GET-IT because GET-IT's donations were used to purchase IT equipment such as the PCs, projector etc. that the students were using, and they had GET-IT stickers on them. Our logo also was on the front page of their power-point training materials. But they were very surprised to see me, the actual employee of GET-IT. The HMBD representatives told me that the students were energized by my visit, and that was a great honor for me.

One of the trainees told me that she was seriously thinking whether she should start working at a factory or continue her training here. If she works at the factory, she will get money right away. The reality is that it's difficult in today's environment to have the mentality of "investing in the future." The HMBD representative told me that it's necessary to create a system that will allow students to receive some kind of income while still receiving training. I couldn't agree more.

We talked about how it would be great if we could connect the students with GET-IT employees in Japan and do some kind of online session. I'm sure their message will encourage the students. And I also feel that it would be a good occasion for my fellow colleagues in Japan to get to know more about Bangladesh.
For further information contact:
Ryo Kawasumi
tel: +81 3 5166 0900